Oh my it is getting to be that time of year.
Unique Handmade Christmas Gift Ideas are always a welcomed addition to my
Gift giving list.
For those friends and family with fireplaces or wood burning stoves I have the perfect
and, oh so inexpensive gift to make!
It's also made using natural and recycled products so all those "Green"
people on your list will love it!
Fire starter Eggs are the Perfect Gift.
Just open up the carton, tear off an egg basket that contains wax and natural fillers.
Light the carton part of the piece and place egg cup in the midst of your starter material
that is ready in fireplace or wood burning stove.
Package so nicely these would make great hostess gifts for all those Holiday parties.
First gather all your materials.
You will need-
Paper egg cartons-
Twigs, pinecone or evergreen shavings-Hubby had trimmed our lollypop cedar trees in front and this made perfect material for my egg firestarters
Old candles to melt down
an old pot or double boiler
Paper and trimmings for outside decorating of cartons
egg carton template
Crumble up your evergreens, pine cones or other natural twigs you are using
(how bout sprinkling in some dried juniper berries- that would smell wonderful!)
In double boiler or large pot very carefully melt old candles. Take off any stickers, metal wick stops, etc. You can break them up for faster melting but I had a big pot and wanted to save the wick material. Since I had a large pot I just let them take their time melting. I have an electric stove and placed the setting on warm. Never leave the kitchen area while melting any kind of wax as it is flammable.
Place a small amount of natural material in each egg cup.
When wax is melted pour wax in each cup covering material.
After several tries I found that if you will pour a small amount in each cup then go back and pour a little more in the wax will not go though to the outside part of the carton. It doesn't matter if it does they just look prettier.
I used this darling little enamel spout pot to pour my wax.
A glass measuring cup or straight from the pan if it is small will work also.
Let the egg cartons sit and cool till all wax has hardened.
I am making the next step very easy for you though it wasn't so easy for me! Make a template of outside of carton and then using background graphics design as you would like.
I am including my template and design here for you to use if you would like-
copy and cut out template
Using a glue stick spread glue on outside of carton and back of cover paper
Using scraps of trims-decorate make a bow around one side of the carton. I made ribbon from burlap and used the strings also for twine around each carton.
Aren't these tiny vintage pine cone sprays darling! Snipped a few of these to wrap around each bow.
And there you have it! Firestarter eggs packaged as pretty as can be for
you gift giving!!
Now how many names can you cross off this list with this gift?
Happy fire making !
Thank you Stephanie for featuring my Firestarters this week at your blog!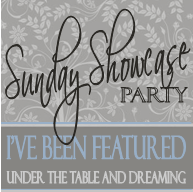 May link to some of these parties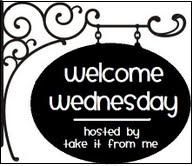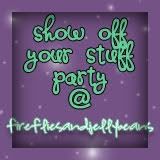 Thursday